5 Great Investment Properties For Beginners
The world of real estate investing offers you many choices and sometimes it can be overwhelming. Just realize that everyone has a certain preference when it comes to investments, but I'm going to show you some lower cost and lower risk ways to get into real-estate investing:
1,000-1,500SQFT single family brick rancher
Purchase smaller units in large, well-known developments near the city

Stay close to jobs and employment

Don't buy properties that have major upgrades
Brick ranchers are one of the few house designs that have withstood the test of time and very rarely fall into and out of style. Due to there age they also tend to be located near city centers.
Buy, hire a property manager, and sit back for some serious passive income

Purchase a property that needs work and do some light renovation
2. Small-Multi Family (Duplex, Triplex, Quadplex)
Duplexes are one of the most stable, low-risk, and highest performing real-estate assets you can own.
Purchase and rent out both sides

Live in one unit and rent out the other side (often times called "House Hacking")

As you live in one unit, slowly renovate and increase rents
The best thing about multi-family is you will almost always have income coming in. If one person moves out, you have the income coming if the other person stops paying.
3. The Live-In Flip
Before
After
The live in flip is simple. Buy a dilapidated house in a nice neighborhood with a government subsidized loan, renovate it as you live in it, and sell (or rent it out) a few years down the line.
Key point is that you need to find a GREAT deal (Old real-estate saying: "the money is made when you buy")

Drive around neighborhoods, find them in the tax record, and call them

Send out mailers

Prospect absentee owners

Hang some we buy houses signs out
A "true" house flip is completely different from a buy and hold:
If you plan on flipping right after, you need to make the home most appealing to a retail buyer. ADD granite counters, subway tile, free standing sink in the master bathroom, etc.

If you plan on buying and hold, DON'T ADD nice counters and amenities because you will be paying for nice things that tenants will likely ruin over years of abuse.
4. College Investment Property
College investment properties are the favorites of many investors:
They typically have high returns

Colleges still have a positive outlook and demand will likely continue

Bad thing is that college kids can be destructive and the turnover is high
Above all else, look in areas within WALKING DISTANCE to the university and near bars. College students will pay EXORBITANT prices to have those to features and will pay HUGE rents for houses that are in terrible shape.
5. Hospital Investment Properties
The health care profession is one of the most high-paying and stable sectors imaginable. Nothing is more satisfying then knowing your tenant is a nurse or in a related field.
Many times areas near hospitals have sprawling residential neighborhoods near them because developers had the same idea as you do

The tenant quality is going to be unmatched and demand continuous

Areas near hospitals are often up-and-coming and great opportunties for flips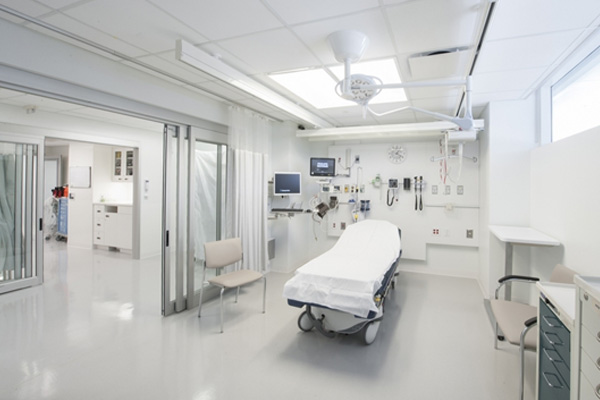 Bonus Section FINANCING:
6. Seller Finance
These aren't more so investment properties but a great way for a beginner investor to obtain a property when you don't have great credit.
Obtain a list of all people in your area that own their properties with no mortgage (Sometimes called a "high equity owner")

High equity owners tend to be older people, inherited property owners, out-of-state owners

Find a homeowner that will give you a mortgage for the house without a bank

Instead of sending a check to a bank, you will send a check to the previous owner of the house
Many times you will be required to pay over market value, but if the property cash-flows and has a decent rate it makes sense.
7. Investor/Portfolio loans
There are many unique real estate investing loans that you can obtain if you have things like poor credit and/or 1099 income.
Portfolio loans can be obtained and they allow you to finance properties based off of the potential income and financials of a property
ABOUT THE AUTHOR
Real-estate agent in Wilmington, NC that is known for You-tubing, blogging, and teaching people how-to cold-call. Helping millennials find homes and surf spots.
Author:
Britni Schneider
Phone:
970-312-7337
Dated:
July 2nd 2019
Views:
77
About Britni: ...