How To Make Fabric Pumpkins From Old Socks
http://http://awellpurposedwoman.com/how-to-make-fabric-pumpkins-from-old-socks/
I love fall! The smells, the beautiful colors, the new school year, the cooler weather, it's pretty much the perfect season. I also love making crafts in the fall. but I especially love making cute little pumpkins! These little pumpkins are made from old socks, but you can also re-purpose old sweaters or pretty much anything.
I have a lot of things planned for fall, and recently signed up for a local craft market. But I told myself I couldn't focus on anything fall or related to the market until after my daughter's birthday last week.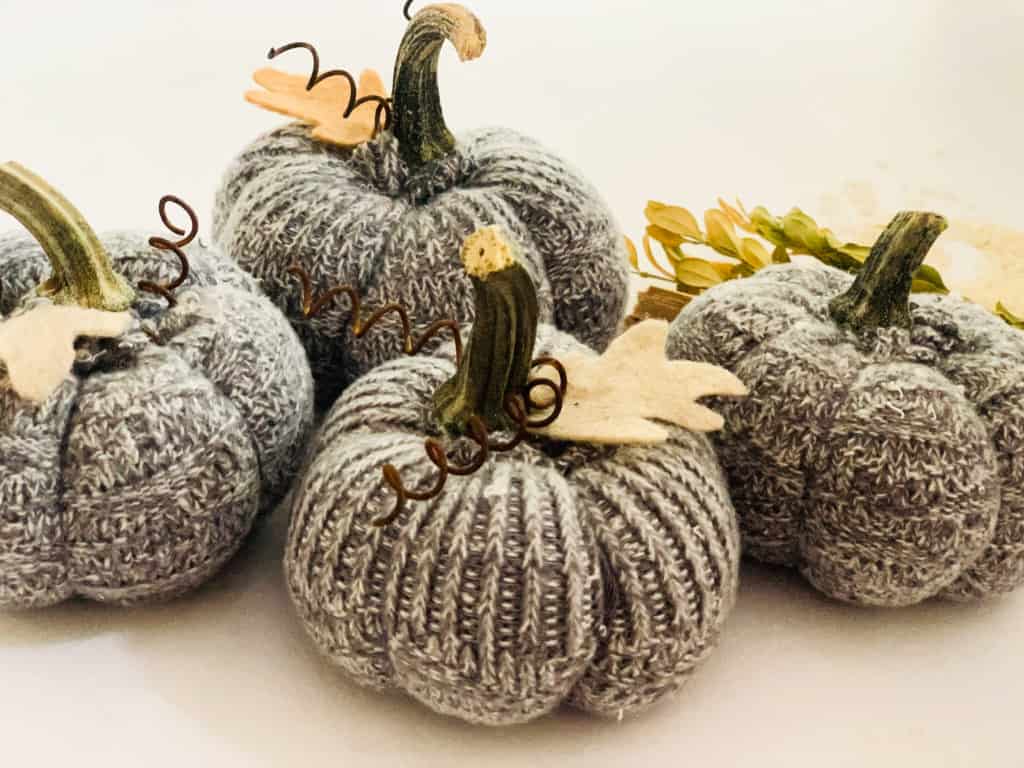 I wanted her to feel really special and not feel like she was competing with fabric pumpkins and pine-cones. And I pretty much stuck to nothing fall related until we were driving to our weekend destination. Like when making farmhouse style fabric wreaths, I used the time in the car to make a few of these cute and super easy little pumpkins.
I started making fabric pumpkins last year and fell in love with them. Don't little fabric pumpkins just melt your heart! They are so petite, cozy and add a nice touch to fall decor because they are a different texture than real pumpkins.
The fabric pumpkins I made on our car trip were made from an old pair of boot socks. I found them at a garage sale for $1 and was able to make 8 pumpkins from 2 boot socks.

Here's what you will need for fabric pumpkins:
Socks (if you don't have old ones you can use this kind) Each pumpkin requires a 7″ x 3.5″ piece.

Embroidery floss or dental floss also works. Try to match or compliment the colors of your fabric.

Rice (optional)

Pumpkin stem or small twig, felt for leaves (optional), rusty springs (optional)
Step 1: Make a tube out of the fabric
If you are making fabric pumpkins out of old socks like I did. Then it's easy! Just cut a section of the sock that is the size you want your pumpkin. I cut mine to be 7″ long x 3.5″w.
Step 2: Use your floss and close up the bottom side of the tube
Turn the tube inside out and sew up the bottom of the tube with your floss.
Pull the seam tight so it is bunched together. Sew a few more stitches through the center of the bunch. You basically want your fabric to be bunched as tightly as possible. This is going to be the bottom of your pumpkin.

Then turn your fabric right side up.

Step 3: Stuff your fabric pumpkin with rice and poly-fil
Now it's time to fill your pumpkin. I like to use about 1/4 cup of rice in the bottom of the pumpkin for some extra weight.
Then I fill the rest of the pumpkin with Poly-fil. I like to make a plump pumpkin. Just stuff it to your liking.

Step 4: Stitch the top of your fabric pumpkin and make sections with embroidery floss
With 20″-30″ of embroidery floss, stitch a seam around the top of your pumpkin. Then pull the embroidery floss tight to close your pumpkin. Cut off any extra fabric above the seam you have just sewed. But do not cut or tie off your embroidery floss.
Take the embroidery floss and go through the center of the pumpkin. Divide your pumpkin into sections by bringing your floss through the center of the pumpkin and then around the pumpkin, making six sections.

When you make the last section pull the floss tight and tie it on the underside of the pumpkin.

Step 5: Glue on your stem, leaves, or other accessories
The final step is to use your hot glue and attach your stem and leaves. Last fall I collected a bunch of real stems from squash and pumpkins. I cleaned them off and left them in my garage to dry out. So this year I had a bunch of them ready to go. But you can dry out pumpkin stems within 24 hours using this method.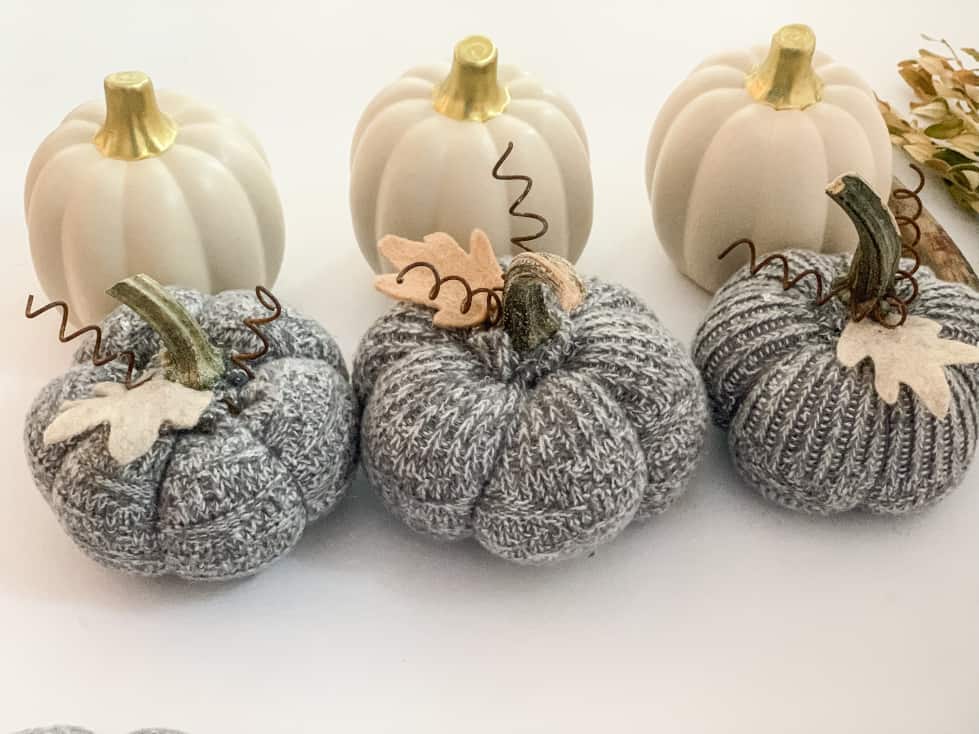 Author:
Cindy Guzman
Phone:
970-712-8291
Dated:
October 31st 2019
Views:
215
About Cindy: ...